Services
Call Us on (023) 8841587
This website is designed to help and assist you in arranging a Funeral. It shows the various options and choices that you have. You can arrange a very simple or elaborate funeral, the choice is yours.
Our job is to arrange and conduct the Funeral in accordance with your instructions.
We are available 24 hours a day, 7 days a week to help and assist you in any way we can.
Apart from the trauma of bereavement, a lot of important decisions have to be made. Sometimes people make clear their wishes in advance and leave instructions to be carried out, other may not have any arrangements in place. It is our duty to guide families through this very difficult time and to explain the options available.
View Our Extensive Range of Coffins and Caskets →
Our Funeral Service consists of the following:
All arrangements with Hospital or Nursing Home
All arrangements with Church, Priests, Sacristan, Bell, Altar Servers
All Newspaper notices
Grave Purchase
Grave Opening
Full Embalming Treatment
Coffin or Casket as requested
Hearse or Limousine as requested
Limousines, Hearses, and other Transport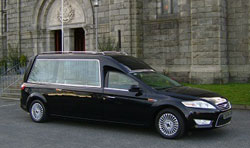 We can offer you a range of vehicles as we also operate Bandon Cabs we are in a position to offer you a full range of transportation options, including cabs and limousines as well as hearses.
We also provide the following upon request: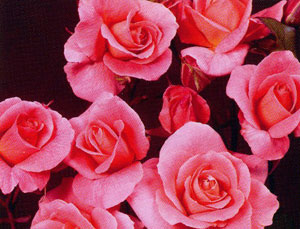 Floral Arrangements
Cremation Service
Radio Notice
Advice on Post Funeral Refreshments
Airport Arrangements
Advice on Headstones & Inscriptions
All disbursements will be paid by us unless otherwise requested.
Further Information:
We invite you to read our FAQs pages concerning the following services